Motor and Exhaust Modifications
Crane HD6 ignition with two stage REV limiter, Crane 8.5 mil. wires, Desco spark plugs, intake custom made by Jason at Fast Fabrications exiting through the driver's side fender, custom intake manifold also made by Jason, 65mm Mustang throttle body.
Exhaust: Custom made long tube header made by Fast Fabrications, step tube header with 3" collector.
Pullies: AFX lower pulley, AFX solid front motor mount, AFX solid bobble strut, Rex side motor mounts, stand alone computer by Perfect Power, Moroso oil pan.
Transmission: PT Cruiser transmission with Quaif LSD, spec Stage 5 clutch, Stage 5 axles from The Driveshaft Shop.
Head modifications: 5 angle valve job, Rage swirled, polished, stainless steel valves, head has been milled 5000 of an inch, AEM timing gears, runs on race gas, Crane performance valve springs, Crane #24 cams, titanium retainers, PT Cruiser rocker arms, Mopar Performance Racing lash adjusters, head modifications done by Howell Automotive, CNNP shift bushings. -- in progress for 2004.
Motor: 2.0 stroker, stroked to 2.2, bored at 40 over, lightened crank, blueprinted and balanced, JE pistons, 12.5.1 compression, Eagle rods.
**NOTE** This is all I am going to mention......I can't give away all of my secrets!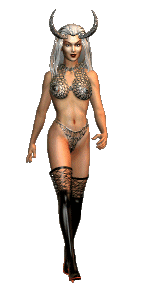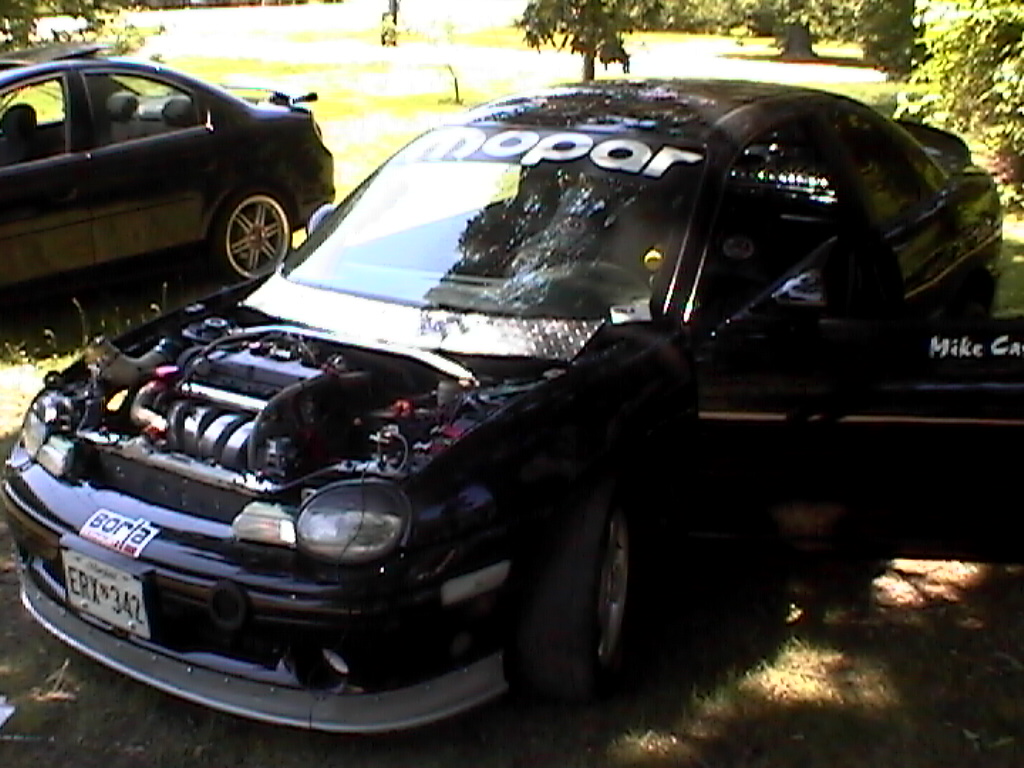 Interior Modifications

Totally stripped interior, custom roll cage, legal to 9s, all custom interior inside, JAZ race seat, gauges, chrome steering wheel, etc.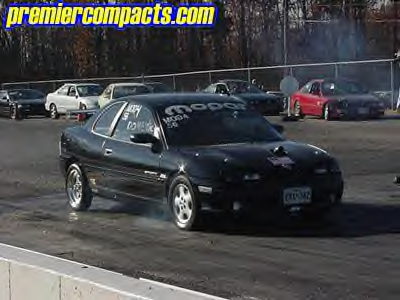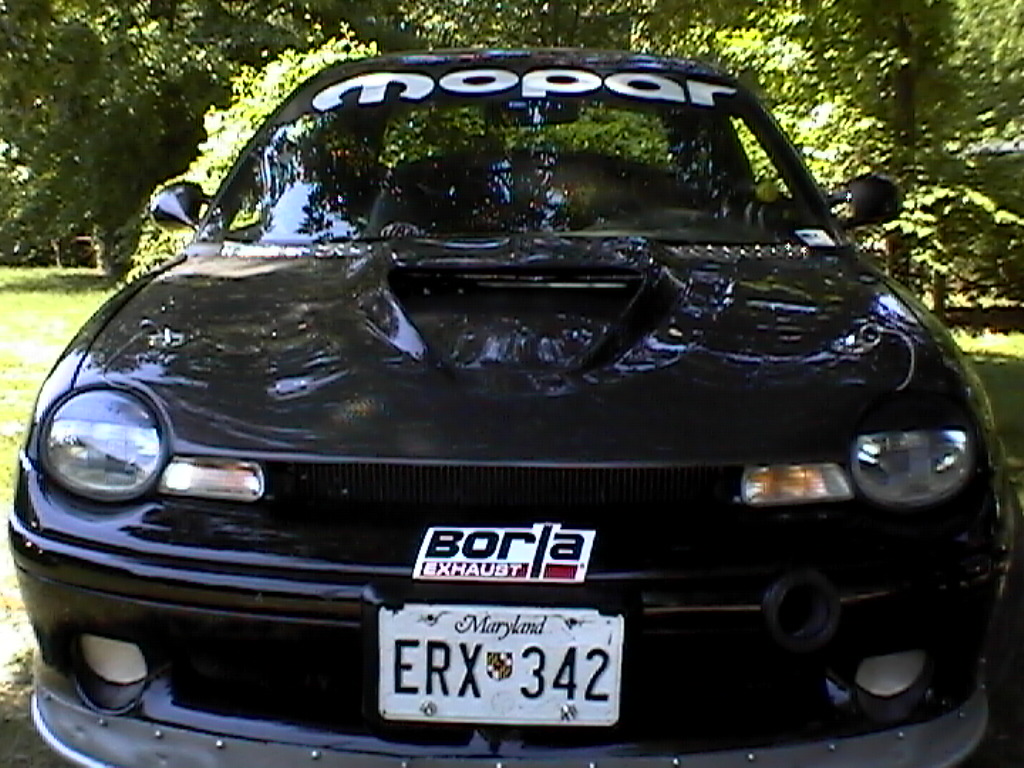 Exterior Modifications
Monicoque's, 15 inch, 5 x 3's, racing 5 stars, front tires - 13 inch Monicoque's 24/8 M&H slicks, fiberglass one piece front end, carbon fiber trunk with internal wing, Alteeza meatball carbon fiber look tail lights, custom made wheely bar, fiberglass doors, Lexan windows, Image Performance adjustable coilover kit with struts, tubed out front end, along with custom chrome moly front arms and rear lateral links.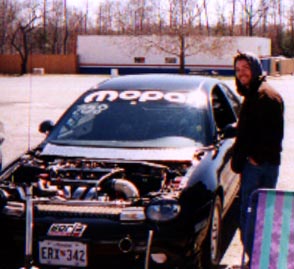 Progress pics from July, 2004: